HOSTS

SHELLEY HAMILTON · HOST + KEYNOTE SPEAKER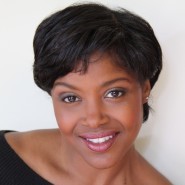 Shelley Hamilton is a critically acclaimed singer/actor/host/writer – a "multi-talent" in the entertainment industry. Her 1st CD" Feeling Good" was released in 2004 at The Glenn Gould studio, and wrote a one-woman show of the same name, that debuted to rave reviews at the Atlantic Fringe & Hamilton Fringe Festivals, and in Yorkville, Toronto. Her music video "Cali Alone" was filmed in Costa Rica. Television credits include CBC, CBC Radio, Treehouse TV, CTV, & The Comedy Network. She has sung Dubai, Japan, Germany, Holland the Caribbean (as a guest of the Canadian High Commission), as well as across Canada and the U.S, & was a founding member of the African Canadian a cappella trio "The Delightful Divas" and the new group EVAlution. Her magnificent vocals have been described as "nouveau soul" & has been heard at The Toronto Jazz Festival, Ocho Rios Jazz Festival in Jamaica, in several of "Classic Albums Live" concerts, & is the featured vocalists on the 2003 Juno Award winning album "Allegro" by Robert Michaels & the album "One World" by Jamie Bonk which won Album of the Year and Best Instrumental Album – Acoustic at NAR Lifestyle Music Awards.
Shelley has written and toured her won woman play "A New Hope" about the 1st Black communities in Canada, and is a and is a winner of the African Nova Scotian Music Association's Artist of the Year for her writing and her CD & song "Connected" her new web based show "Goin Scotian" allows her and her co-host & cousin Tash Jefferies to explore their Nova Scotian roots with fun & flava!
During the the summer, she's the for international talent at Harbourfront's Westjet Stage, & is thrilled to be hosting artists tonight at Hear Here!
www.shelleyhamilton.ca

AUTHORS

VALENTINO ASSENZA · POET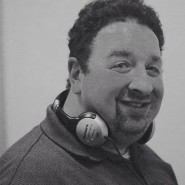 Valentino Assenza has been a published poet and spoken word performer based in Toronto for over two decades. He was the organizer of Cryptic Chatter, a poetry series in east Toronto, and is currently on the board of directors for the Art Bar Poetry Series, Canada's longest-running weekly poetry-only series.
Valentino has published four chapbooks of his poetry — Wandering Absence (2004) and Il Ritorno (2006) with Labour of Love Press; and Quiet Confessions of a Loudmouth (2008) andMake Our Peace with Rattlesnakes (2009) withLyricalmyrical Press. He also has had a number of poems published in journals such as Descant Magazine and Labour of Love Poetry Magazine.
In his performance career, Valentino was a member of the Toronto Poetry Slam Team in 2009 and 2010, representing the city at the Canadian Festival of Spoken Word in Victoria and at the National Poetry Slam in Minneapolis. He was a feature at the Eden Mills and Words Aloud festivals, and has also participated in Nuit Blanche Toronto. Over the years, Valentino has also been a sought-after feature performer for poetry and spoken word series and events across the GTA and beyond.
You can hear Valentino Tuesday nights from 10-11pm as he is the co-host of a spoken word radio program called HOWL on CIUT89.5FM, which examines the art of writing, in all of it's forms.  Interviews with poets, novelists, non-fiction writers, and even singer songwriters.

JUSTIN LAUZON · POET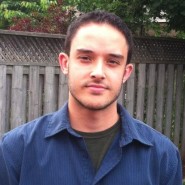 Justin Lauzon
is the Founder and Operator of
Lexical.ca
: Canada's Word on Writing. He is a writer, web designer, and reviewer, working as the Digital Marketing Intern for The Word On The Street Toronto and (full disclosure) the Literary Coordinator for Hear Here: A Creative Salon. His writing has been featured in untethered Magazine, The Rusty Toque, and on the Descant Blog. Follow him on twitter @JLauzonwrites
GIANNA PATRIARCA · POET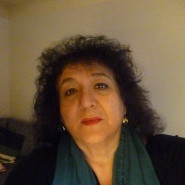 Gianna Patriarca is an award winning author of 8 books of poetry and one children's book. Italian Women and Other Tragedies, (in its 4th printing ) was runner-up to the Milton Acorn People's Poetry Award and translated into Italian in 2009 and presented at the university of Bologna and Naples, Orientale . My Etruscan Face was short listed for the Bressani Award in 2010. Her work is extensively anthologized, adapted for Canada Stage Theater and for CBC radio drama. Gianna is featured in the documentaries Enigmatico, Pier 21, The Italian/Canadians and Three Women, Adapting Lives Adopting Lines. Her books appear on the course list of Canadian, American and Italian universities.
Gianna's tenth book a collection of stories entitled All My Fallen Angelas will be out in the Spring of 2016.
DARIUS SIMPSON AND SCOUT BOSTLEY · POET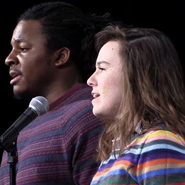 Darius Simpson is an African American poet-activist born and raised in Akron, OH. He is 22 years old and currently studying Political Science at Eastern Michigan University. Darius is working on his Bachelor's degree. He is very involved in his community especially in law enforcement reform. His work both in poetry and in life work toward the overall goal of changing the world.
Scout Bostley is a sophomore at Eastern Michigan University majoring in English secondary education. Scout is the Vice president of The EMU Poetry Society and the managing editor at the Eastern Echo. While at EMU She has founded and is president of Feminists United, a political organization for the advancement of women on and around the EMU campus. Scout with EMU Slam team performed and Placed 3rd at the 2015 College Union Poetry Slam Invitational.

SLAVA SLAPENSHINE · POET

Once upon a time I was deaf, mute and illiterate. This was not for the lack of education, negligence of parents or poorness of upbringing. No. I Immigrated!
I did not speak the language, not even vaguely. I did not understand the culture or politics of my new "home". I had never seen so many cars, products, produce, clothing, TV channels. The streets were too straight, traffic lights were too high, insane blinking of ads on top of Sam the Record Man and billboards along the highways were pure and unadulterated shock. The series of changes in my life – what seems like a long, continuous, stability—shattering earthquake, were so overwhelming, that self preservation kicked in and I held on to the only thing that seemed quite natural and easy at that time – silence. I kept silent for a couple of years… politely nodding and intuitively smiling to BLA…BLA…BLA.
One day it happened – I decided it was time to stop hiding behind the old "just off -the-boat" self-pity and be courageous. Throw it out there. Free the thought. Unleash all the frustrations of not having a good enough grasp of one language, while loosing the grip on my mother tongue because the brain is just so filled up with novelty, I often felt like it was about to explode!
I like to write for my own indulgence, for the sake of entertainment, to stir up emotions, controversies, arrows curiosity, offer knowledge, travel back in time. I also find it profoundly satisfying when able to connect the flow of thoughts with the very tips of my fingers and make it tangible.

CLIFTON JOSEPH · POET | JOURNALIST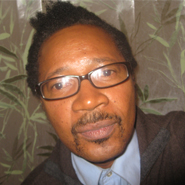 Dubzz/poet/at/large Clifton Joseph is a poet and journalist who has written for television, radio, newspapers, magazines and the internet.
A founding member of the dub poetry movement in Canada, he has published a book of poems "Metropolitan Blues", "Oral Trans/Missions" an album of poetry and music, the videos "Pimps" and "(Survival) In the City", as well as a numerous single dub poetry releases including "A Chant For Monk", "That Night In Tunisia" and "Shots On Eglinton".
He has performed widely across Canada, the U.S., U.K. and the Caribbean and his poems have been included in a number of written and audio anthologies including "Poetry Nation" and "Word Up", Virgin Records compilation of North American performance poets.
Among Joseph's Awards are two Gemini Awards for Best Writing in an Information Program or Series; a Time-Warner "Freddies" Award for excellence in health reporting; a Silver Fleece Award from the Chicago International Film Festival; and the Best Dub Poet Award and the Peter Tosh Memorial Award from the Canadian Reggae Music Awards.
He is currently chief content producer at internet tv station www.eglintontv.com

MUSCIANS

THE LOST FINGERS · GYPSY JAZZ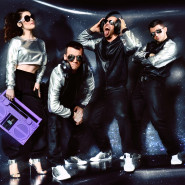 By exercising remarkable musicianship, heavenly vocals and creative arrangements, along with a keen sense of humor and eccentric fashion, this quartet transforms pop/rock music classics performed in a Django gypsy jazz style with a hint of blue grass. Their creativity and virtuosity allows them to take the listener on a entertaining music journey through everything from AC/DC to Earth, Wind and Fire to Michael Jackson to Deee-lite to Dolly Parton to Daft Punk. This is a remarkable, high energy and fun show is designed for music lovers, pop-culture aficionados, and even conservative jazz experts.
The Lost Fingers have sold over 400,000 albums across the world and have a Canadian doubleplatinum selling "Lost in the 80′s" album and a gold selling "Rendez-vous Rose" album under their Tiger of Sweden sponsored belts. They've toured Canada coast to coast, and performed in over 22 different countries such as the US, Russia, France, Spain, Lithuania, Turkey, United Emirates, New Caledonia and Colombia to name a few. They've shared the stage with a long list of top-selling artists, most notably Celine Dion, when they performed together on TV's Star Academie.
They have also collaborated and performed with respected jazz/studio musicians such as the belated George Harrison's favorite guitarist Robin Nolan, Elton John's band leader/guitarist John Jorgenson and the guitar virtuoso, Andreas Oberg to name a few.
Their 5th album (3rd in English), Wonders of the world, has been released on May 6th 2014 featuring the sublime and beautiful new vocalist Valerie Amyot (finalist on "La Voix" Quebec's version of the popular American TV show The Voice) and the guitar virtuoso Dr. Frank "La Mitraille" Rioux who possesses a doctorate in Jazz Guitar.
DJ GENERAL ECLECTIC (FOOTPRINTS, UMA NOTA, SHINDIG) · DJ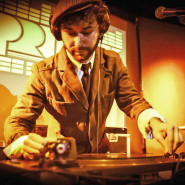 General Eclectic truly lives up to his name as one of Canada's most diverse DJs, taking you on a musical journey around the globe and back again with the flick of his wrist! With nearly 20 years of experience, he mixes effortlessly between genres, defying categorization while rocking audiences from the most die-hard music lover to the casual party goer. Armed with an encyclopedic knowledge of music and over 8000 records, his DJ sets are a testament to the transformative power of dance in bringing people together, and are a huge factor in the success of his own Foot Prints, Uma Nota and Shindig events – which are among some of the longest running and beloved in the country. When not rocking crowds around the globe, General Eclectic can be found pushing pixels and selling rare records as a graphic designer and record dealer by day in his hometown of Toronto.
SPLATTERMONKEY · DJ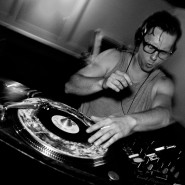 Splattermonkey, the funky vinyl junky, is a vintage music master! He started spinning records in 2003 and has been rapidly making his way through the ranks as one of the funkiest D.J.'s in Toronto. Known for his expansive knowledge of classic 50's and 60's music, this man never stops digging for vinyl all over Southern Ontario and America's Midwest and is the mastermind behind Toronto's all vinyl vintage R&B party, Shindig! He scratches and mixes 7 " 45 rpm records together from all eras of Rock n' Roll, Jazz, Funk, Soul, and Rhythm & Blues and is guaranteed to move your butt and Grandma's too!
JASON WILSON · REGGAE JAZZ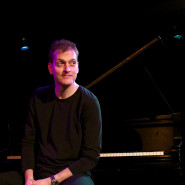 Dr. Jason Wilson is a two-time Juno-Awards nominee, Canadian Reggae Music Award winner and an acclaimed Canadian historian from Downsview, Ontario. He is the protégé of Studio One keyboardist Jackie Mittoo and has performed and recorded with, among others, UB40, Pee Wee Ellis, Alanis Morissette, Ernest Ranglin, Sly & Robbie, Dick Gaughan, Dave Swarbrick, Ron Sexsmith and Percy Sledge.
Wilson's music has won the favour of many. The Beat's Ted Boothroyd, for instance, confessed that Wilson's work is "deeply satisfying reggae for aware, intelligent grown-ups." Likewise, No Depression's Douglas Heselgrave believed that "the more I listen to Jason Wilson…the more I am convinced that he's onto something that may just help broaden the spectrum of how people consider reggae music."
Wilson is also an Adjunct-Professor at the University of Guelph and has five books to his name, including Soldiers of Song, a work on The Dumbells, Canada's famous concert party of the First World War. He is currently co-authoring the official Toronto Maple Leafs centenary book (Fenn Publishing/Random House/TMLSE). Over the course of three decades, Wilson has developed an irresistible take on the Jamaican art-form that demonstrates both solemn reverence for its roots and routes, and passionate commitment to the re-imagining of its musical aesthetics. Jason Wilson is currently completing Perennials, the first volume of a three-volume set entitled The Valley Road Trilogy.
Here is a video from the forthcoming album Perennials: 'Gertrude' (dir. Cabot McNenly)

VISUAL ARTISTS

SCOTTIE ANDERSON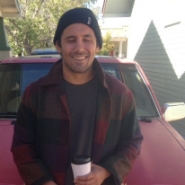 Scott Anderson is an L.A.-based visual artist from Louisville, Kentucky whose work wrestles with a sort of pre-emptive pop culture nostalgia in an age of image hyper-saturation. He works with any and all materials, excepting precious metals, diamonds, and ostrich eggs – but only cuz they cost too much. Text, often in the form of ad-style catchphrases or google-brief micropoems plays a key role, as do mixtapes, skateboards, and the imagery of '80s coming of age, to examine everything from the veneration of the boombox to the moralizing of the sitcom. Anderson's work has been shown in Los Angeles, San Francisco and Toronto.

DAVID BROWN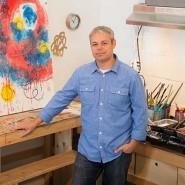 David Brown graduated from the Ontario College of Art and Design in 1992. Subsequently he distinguished himself as an award-winning designer and artist, receiving acclaim from institutions like The Design Exchange in "Type Culture", an exhibition of top designers chosen for their pivotal influence on Canadian Typography. He was an Industrial Design faculty member at OCAD from 1996 to 2006 and also operated a highly successful product design studio.
A leading figure in Toronto's creative community, David is the founder and managing director of Toronto's SpeakEasy, which has been networking with established and emerging artists since 1996. In 2013 he initiated the Five Star collective aimed at facilitating member participation in international art fairs.
David's abstract compositions have been shown at numerous galleries and museums across Canada and the U.S. His paintings are held in private and corporate collections in North America, Europe and Asia. His peers hold him in high esteem and his work has won several awards, receiving recognition from local and international art critics.
David Brown's Downtown Toronto studio is located in the Lansdowne/Dupont artistic precinct.
ANTONIO CANGEMI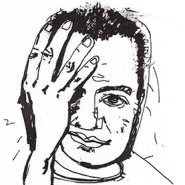 Antonio Cangemi is an illustrator living in Oakville Ontario Canada. He is a qualified Visual Arts teacher and currently works at Sheridan College. He is a graduate of Ontario College of the Arts and Design in Illustration and Fine Artist from 1992. Antonio has over 20 years experience as an illustrator, fine artist and 11 years as a teacher. During this time he has completed commissions for clients include: LCBO, Hy's Canada, Microsoft Corporation, Proctor and Gamble, EDS Computing and Scott Foresman Publishing. In addition to the numerous commercial assignments, Antonio takes great pleasure in giving back to his community by offering additional workshops at the Queen Elizabeth Cultural Center in Oakville. He has created award winning illustrations for publisher and designer all through North America as well as internationally.

ANDREW DUFF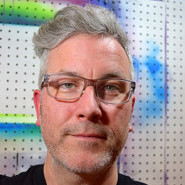 Andrew Duff is a mixed media visual artist living and working in Toronto, Canada. A graduate of both OCAD and NSCAD, Andrew currently draws robots on just about everything. His robot explorations include drawings, collages, mixed media paintings and silkscreen prints. Each piece celebrates our natural flaws and strives to bridge the gap between hi-tech and handmade. A crafty lowbrow meets sci-fi graffiti kind of thing.

CHRISTOPHER HAYES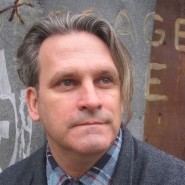 Christopher Hayes's work is best described as flat sculpture, his work a result of his unique trans-dimensional approach to mixed media. The work is a construct of material inspired by his vision of the current urban experience. Wood, metal and concrete are crafted from the frame up and contrasted against his vibrant pallet of colours, images and themes. These assemblages reflect on the artists  conscious awareness of the fleeting nature of this high tech world and yet he is inspired to romanticize not only the current moment but also celebrate the inheritance of the past. He captures a sophisticated vivid kaleidoscope of the urban core as an evolving social organism.
Christopher's body of work is part of many private and public collections in Canada and abroad.

CHRISTIE LAU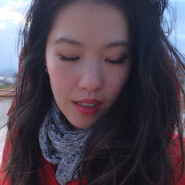 Christie Lau's work arises from her travel to exotic locations such as East Africa, Antarctica and the Galapagos Islands as well as documentaries and research discussing biological diversity. In her work, she hopes to excavate realisations about the human condition by working with themes surrounding genetics and ethology. She employs and experiments with a range of techniques to relish in the complexity of her subject matter and intricacy of animal forms.

ROBERT MARRA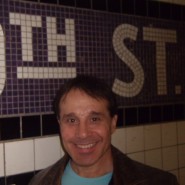 Robert Marra is a visual artist and Psychotherapist. His paintings have been shown in private and public galleries/spaces in Ontario and abroad over the past 25 years.
His images/sculptures have also graced the covers of numerous books of poetry and fiction.
He has worked in varying styles of painting over the years and has often combined imagery and text. He primarily produces abstract and conceptual work.
Robert is also the author of the long concrete poem entitled The Word (LyricalMyrical Press).
The Word and other writing will be a part of a collection of works titled The Emu Dialogues, due to be launched by Quattro Books in October 2015. The Emu Dialogues will also include the work of Luciano Iacobelli and Jens Kohler.
RINO NOTO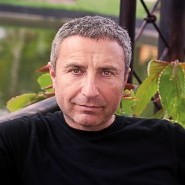 Rino Noto has amassed a notable and impressive body of work over his 25-year career in photography. The recipient of many prestigious international awards, Rino's work has been showcased extensively in North America and Europe. Rino is one of few Canadians to have been honoured with covers and feature articles in both ZOOM and La Fotografia. In broadcast, Rino has also been featured on television shows like "Behind the lens" and "Behind the camera."
Having been fortunate to have many notable figures sit for him, Rino's portraits include Carol Shields, Farley Mowat, Leonard Cohen and with his unique lighting style he has recently photographed Andrew Pyper and Umberto Eco.
Rino's work has been exhibited at the De Luca Gallery, Spazio Dell'Arte and the Joseph D. Carrier Gallery. His work is being acquired by prominent art collectors and philanthropists.

DANIEL RIITANO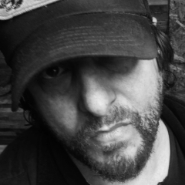 Born and bred in Toronto, Daniel navigates the stormy seas by remaining as creative as possible. He is primarily a painter and designer and his client list could easily read as a Toronto's 'who's who'. His decorative painting and murals adorn some of Toronto's finest homes, as well as homes in West Palm Beach and Panama City. His work has been featured in Canadian House and Home and HGTV's Garden Architecture. Projects such as the Gaslight Bar and room 418 at the Gladstone Hotel, Toronto, a project where he and dear friend Lolli Ursomarzo designed, painted and built, are some of his proudest work to date.

JAN SCHOOF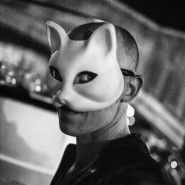 Jan Schoof is a freelance photographer & writer, born in Red Rock amongst the rolling hills of Northern England, he studied a Ba in photography at Manchester School of Art. His subsequent  nomadic path meandered for thirteen years working throughout Asia and the Americas.
Through his art, he seeks to distill the essence of humanity & nature, from the boundless to the intimate. From the minutiae of man's diaspora to the grandiose wilderness of our ever diminishing world.

AMITA SEN GUPTA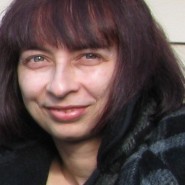 Amita Sen Gupta is a Toronto based Canadian painter.  Her artwork has been exhibited in galleries, and Cultural centres, including Red Head Gallery, Gladstone Hotel, and Art Rental + Sales Gallery (AGO).
Amita's oil paintings focus on object and emotion: as matter holding memory.  Her subjects have been worn and discarded shoes and vacant buildings; simple objects that hold an impression of time and the emotions of life lived.  As well, in her "Light" series her work explores the landscape of quiet moments in fleeting time.
Amita Sen Gupta attended the Ontario College of Art and Design in Fine Arts.  Some of her achievements throughout her career have been Charles McGee Painting Scholarship while studying in Florence, Italy.  Her artwork was chosen for a Toronto artist ornament award.  Amita has taught individuals visual art through the years.  She had also been an art consultant for the Art Rental + Sales Gallery, Art Gallery of Ontario.  Amita is currently working on a new body of work for an upcoming solo exhibition.
LAURIE SKANTZOS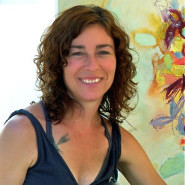 Laurie is a Guelph based artist and has been exhibiting full time since 2008. She returned to University as a mature student in 1996 and fell in love with painting while she was enrolled in the fine art department at U of Waterloo. She is represented by several galleries across Canada including Avenue Gallery in Victoria BC, Canvas Gallery in Toronto and In2Art Gallery in Oakville. A regular exhibitor in summer Ontario art fairs, Laurie has also been showing her paintings at the Toronto Artist Project for the past six years.
"In my latest series of oil paintings I'm exploring the relationship between the masculine and feminine, bridging the edges of balance and harmony with a directed boldness. Dancing with open, intuitive mark making and focused, almost meditative penetration, I'm searching for a resolution that is often facilitated through colour. Chaos and order have long interested me and I've discovered a new avenue of investigation in this series. Surface definition is more prominent than in my earlier work but I love that hidden beneath the decisive brush stokes is a tumultuous, often emotional foundation of fluid paint."
RAW'N'WILD

Digital artist Raw'n' Wild is best known for his unique 'smART Map' montage style. You can't just casually look at these maps, you really have to wonder about them. Many are the result of making art in collaboration with scientists, medical researchers and mathematicians. However you are just as likely to find him making various sculptural installations and street art projects.
CONTRIBUTORS

DAN BROWNE · EVENT PHOTOGRAPHER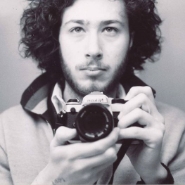 Dan Browne is a filmmaker, photographer and multimedia artist based in Toronto, Canada. His films and videos have been presented at over fifty festivals and venues worldwide and received numerous awards. He has also collaborated on projects with many other Canadian filmmakers, including Peter Mettler, Carl Brown, Michael Snow, and members of the Loop Collective. Dan is currently a PhD candidate in the York/Ryerson Joint Graduate Program in Communication and Culture.

ANDREW SCHAEFER · EVENT PHOTOGRAPHER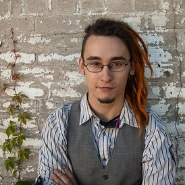 Andrew Schaefer is a young photographer and artist in Toronto. Despite being fairly new to the city, he has had some success already with portraiture and event photography. Though his focus is shifting to more abstract photo-manipulation, he still enjoys using his talent to capture and share great memories