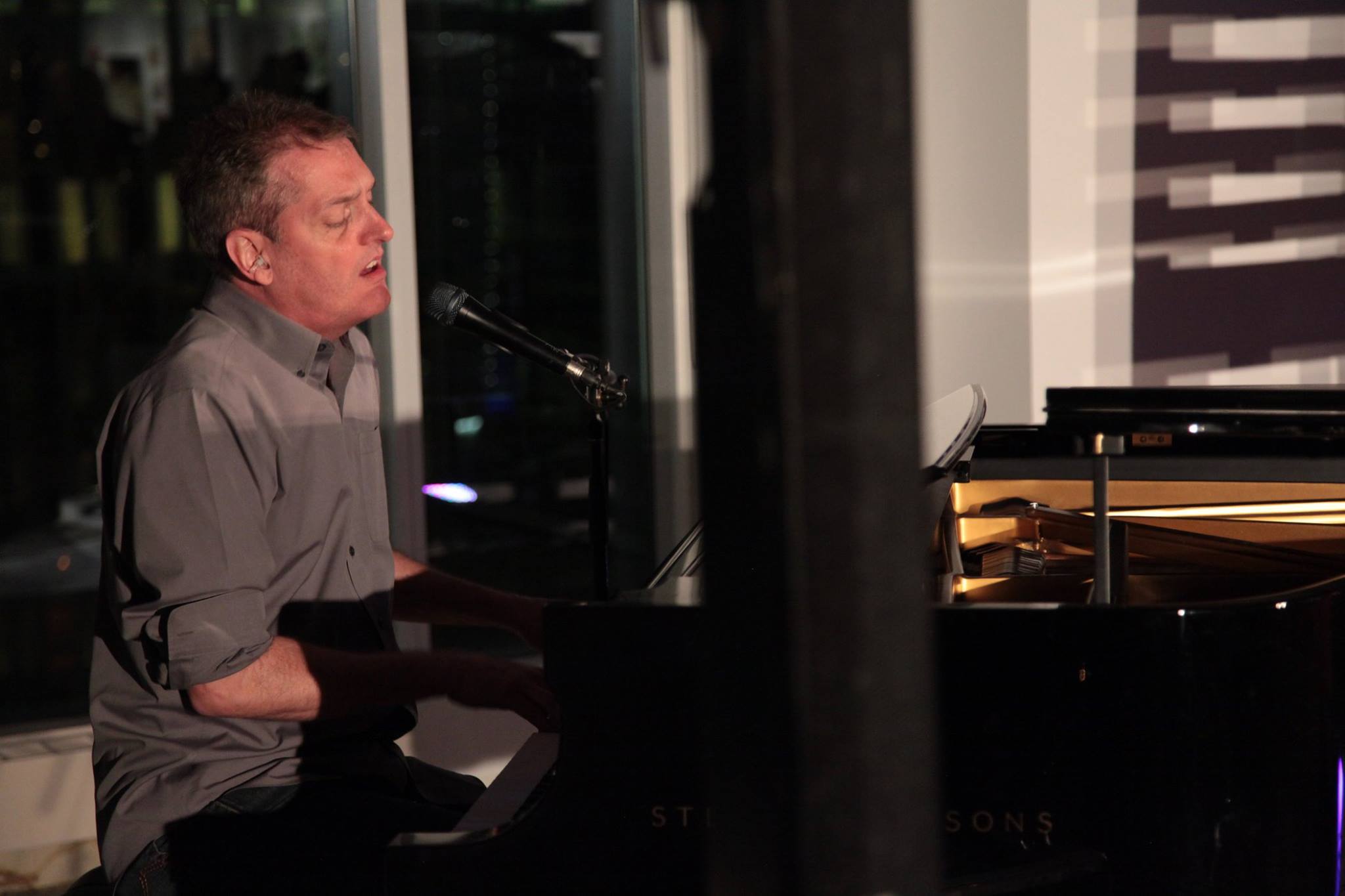 At out last event, Hear Here: Revolution, the incomparable musician and author Jason Wilson graced our stage, keeping the evening alive long into the night. We were lucky to have this extraordinary gentleman once, but in case you missed him, we hope that he'll return at an event in the future so you too can enjoy his performances. Here's what he had to say about the last event on October 9, 2015:
"Hear Here is a sentient, shape-shifting art portal that materializes every season to bless the good souls of the city. I am fortunate enough to be able to count myself among the blessed. While its form is in one sense static – each event is rooted in a particular theme – its function seems to grow exponentially with every offering. By this I mean that Hear Here, a concept unique to Toronto, provides a comfortable and pliable space for the artful, the organic and the unexpected to occur. Indeed, the most compelling quotient of the HHexperience is that you simply never know what is going to happen next." – Jason Wilson
Thanks, Jason! Here's to keeping the magic alive.