ALFONSO LICATA

Founder, Program Director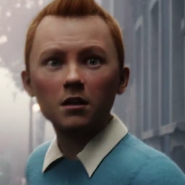 For the last twenty years, Alfonso Licata has worked in many aspects of business in Toronto, from heading teams of hundreds at big companies to founding successful technology start-ups. Alfonso felt the busy-ness of business a bit unfulfilling, but didn't know quite how to address the void. On a recent trip to Istanbul, he reconnected to his love of literature and the arts, and was inspired to found Hear Here. As founding director, Alfonso believes human creativity is our ultimate economic resource. His love of Toronto, the arts and an appreciation of the creative economy's role in sustainable city building are the founding principles behind Hear Here.
ROLAND CSACH

Founder, Technical Director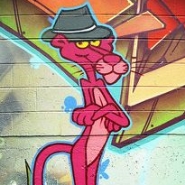 Roland Csach is a creative authority in all things related to live events.  As an artist, dj, lighting designer, stage builder, creative director, and event producer, he has had a key role in some of Toronto's most beloved, innovative and culturally enriching events, for nearly two decades.   From organically grown transformational festivals, to the most upscale and lavish black tie affairs, he developed a reputation for superior quality and an unparalleled attention to details.  Keeping his eyes and ears on current trends and unique ideas, has allowed him the opportunity to working alongside world-class artists in a variety of disciplines.  Specializing in high tech and creative solutions, he focuses his skills on the ever-expanding spectrum of technology and digital media, including lighting, video, décor, and scenery.

NICOLE HURTUBISE

Marketing, Director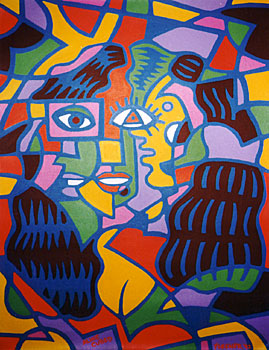 Nicole Hurtubise is an independent curator and arts manager who works with young people and community to support creative opportunities for social transformation, equity and inclusion. During Toronto's 2016 Luminato Festival, Nicole spearheaded two community-based projects: The Hearn Trail walking tour, a physical exploration of the multiple narratives and voices of Toronto's historic Port Lands, and Iftar at the Hearn, an evening of celebration and welcome for Syrian newcomers in Toronto with a focus on cultural and community connection through music, dance and food. Before coming to Toronto, Nicole was based in Melbourne, Australia where she co-produced the DIY Arts Show and worked as part of the City of Melbourne's Arts and Culture portfolio to support young artists through SIGNAL, a creative studio for young people.

TRACY MACHADO

Production Manager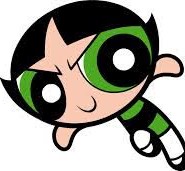 Tracy Machado is an administrative ninja who holds a BFA in Arts Administration from the Ryerson Theatre school and a blackbelt in cat herding. For over a decade she has been working on a variety of events in Toronto and beyond, including as a co-curator of the Landscapes Festival, a collaborator on the Dangerous Ideas Festival and the Owner/Operator of Sweeetninja Events. Tracy is passionate about community, art and the space in between….

DANIEL RIITANO

Program Advisor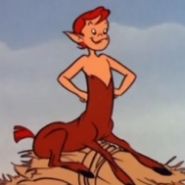 Born and bred in Toronto, Daniel navigates the stormy seas by remaining as creative as possible. He is primarily a painter and designer and his client list could easily read as a Toronto's 'who's who'. His decorative painting and murals adorn some of Toronto's finest homes, as well as homes in West Palm Beach and Panama City. His work has been featured in Canadian House and Home and HGTV's Garden Architecture. Projects such as the Gaslight Bar and room 418 at the Gladstone Hotel, Toronto, a project where he and dear friend Lolli Ursomarzo designed, painted and built, are some of his proudest work to date.

NATALIA JAKUBEK

Advisor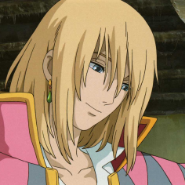 Natalia Jakubek was born and raised in Toronto where she works at the intersections of food, arts, culture and sustainability. Graduated from Glendon College in Environmental Studies and Philosophy, she was a founding member of the student powered cafe and gardens of Lunik Co-op and continues to serve on their board. She manages a busy indie roaster cafe in the city's west end, does freelance permaculture gardening, and free range parenting of her six year old. As consumer ideologies fail to satisfy the demands of a humane future, the culture of listening, thinking, reading, good conversation, food and drink are continually alive, without built in obsolescence. No notifications, no push for increased productivity – reading on a park bench is a revolutionary act.

VALENTINO ASSENZA

Literary Advisor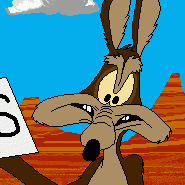 Valentino Assenza has been a published poet and performing spoken word artist for over the last two decades. In that time he has released four chapbooks and performed all over Canada and the US. He has also helped to organize some of the largest literary events in the city as he has been on the committees for both the Art Bar Poetry Series and The Toronto Poetry Project. Valentino is currently the co-host and co-producer for a literary radio show on CIUT 89.5FM called HOWL, where he has interviewed names such as George Elliott Clarke, Anne Michaels, Denise Donlon, Ron Sexsmith, and Margaret Atwood.

DANNY THRAX

Advisor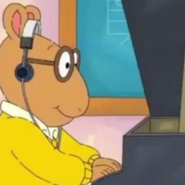 Dan Nicholas is a rising artist, entrepreneur, and go-to collaborator in Toronto's vibrant music scene. As a part of Juno Nominated and Much Music Award winning projects, his career has been a steady rise from bedroom producer, to local headliner, to borderless buzz-maker. With a passion for his city and the culture, he works to support the next wave of artists from communities across Toronto. He is definitely listening to your mixtape.

JAY CLEARY

Advisor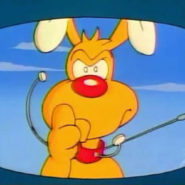 Jay Cleary has had a distinguished career as an entrepreneur in the music business acting as a promoter, touring musicians, artist manager, booking agent, publicist, and DJ. Since founding the booking agency, 360 Degrees Artists in 2002 and promoting company NuFunk Concerts in 2004 and has gone on to work on thousands of events across North America building a reputation as one of Canada's most passionate music community builders. In 2011, Jay moved to New York City and worked at several entertainment companies and continued to perform, promote concerts and manage acts. Now back in Toronto, he is currently working in the blockchain tech space and deeply interested in the intersection of music and technology.

PATRICK DE BELEN

Literary Advisor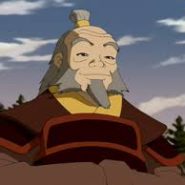 Patrick de Belen is a rare breed of artist. This Toronto-based Filipino-Canadian spoken word poet, performer, speaker, host and educator is one whose formidable acclaim as a performance artist and writer is equaled by his commitment to his community, and his status as an enduring source of insight, energy and mentorship for young poets across North America. As a performer, Patrick has garnered praise and admiration for his ability to blend sharp social commentary with an exhaustless wit, charm and creative candour. This combination of talents has made him a national slam champion, as he was at the 2012 Canadian Festival of Spoken Word, and a performer of note on such platforms as CBC, TED Talk, NEXE and others. He is also the first ever recipient of the Spoken Word Poet of Honour award at YouthCanSlam–Canada's national youth poetry festival, an award he won on the basis of his dual talents as a poet of remarkable ability and an educator of enduring devotion, passion and intelligence.
Off the stage, he is committed to his work in arts education/mentorship; involved in partnerships with a long list of institutions and organizations including jails, schools, health centres, libraries and more. He is also the director of BAM! Toronto Youth Poetry Slam and the facilitator of the Filipino Storytelling workshop series, "Poetry is Our Second Language".

BRANDON

Advisor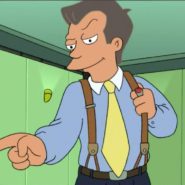 Are you worried about _? Don't you worry about _! Let Brandon worry about _. By day Brandon is a steeped in the world of investment real estate management and consulting. By night he volunteers his time and those with the the not-for-profit he presides over, GDAA, in support of worthy causes lead by worthy people. Bar, security, permits, venues, sound, lighting, logistics, door, fundraising, promotion, volunteer are just some of what him and his team can handle so that events can achieve next-level results without breaking the bank. When it comes to getting it done for events, Brandon is That Guy.