PERFORMERS

ANNA PORTER · KEYNOTE SPEAKER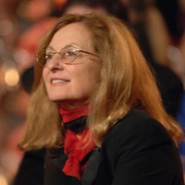 She is co-founder of Key Porter Books, a company with a wide-ranging  list that included Farley Mowat, Allan Fotheringham, Howard Engel, Joan Barfoot, Fred Bruemmer, Norman Jewison, Hume Cronyn, George Jonas, Margaret Atwood, The Right Honourable Jean Chretien, Sylvia Fraser, Modris Eksteins, Dennis Lee, John Keegan, Martin Gilbert, Irving Abella, Josef Skvorecky, Italo Calvino, William Trevor, Conrad Black and Janet Lunn. She sold majority interest in the company in 2004.
She is an Officer of The Order of Canada and has been awarded the Order of Ontario.

SANDRA BATTAGLINI · HOST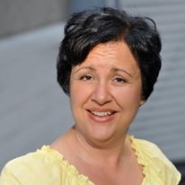 Sandra Battaglini is an award winning stand-up comic, actor/writer and director. She is a two time Canadian Comedy Award Winner for her solo shows, Classy Lady and Hard Headed Woman that premiered in Toronto to critical acclaim. She placed first in the quarter finals at the She Devil Comedy Festival in NYC in 2013 and toured with Yuk Yuks for several years. She is a regular feature on many of Toronto's alternative stages and runs one of the most popular variety nights in Toronto called The Sal & Sandy Show with Phil Luzi. She made her directorial debut year with a short called Chinatown starring Precious Chong that premiered at the Female Eye Film Festival. She is currently developing two new web series Knitterati and Dr. Eddie with Phil Luzi.

AUTHORS

GEORGE ELLIOTT CLARKE · TORONTO'S POET LAUREATE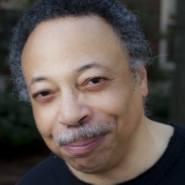 Poet, writer, and scholar George Elliott Clarke was born in Windsor, Nova Scotia, near the Black Loyalist community of Three Mile Plains, in 1960. He lives in Toronto, Ontario, but he also owns land in Nova Scotia. He is the inaugural E.J. Pratt Professor of Canadian Literature at the University of Toronto. His many honours include the Governor-General's Award for Poetry (2001), the Dr. Martin Luther King Jr. Achievement Award (2004), the Pierre Elliott Trudeau Fellowship Prize (2005-2008), the Dartmouth Book Award for Fiction (2006), the Eric Hoffer Book Award for Poetry (2009), appointment to the Order of Nova Scotia (2006), appointment to the Order of Canada at the rank of Officer (2008), and eight honorary doctorates.  His newest book of poetry is Traverse (2014).

BILL BISSETT · POET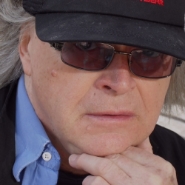 bill bissett sound poet novelist teacher
painter has performed in europe united
states nationaly n localy – latest books
hungree throat and novel – both from talonbooks – recent cd – nothing will
hurt – recent art show glad day books
gallery toronto

MARIANNE APOSTOLIDES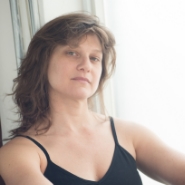 Jorjas Photography

Marianne Apostolides is the author of five books which have been translated into three languages.  She's also a recipient of the Chalmers Arts Fellowship, which led to the writing of her first play, Feast.  You can read more about her work at 
marianne-apostolides.com
.
EVA HD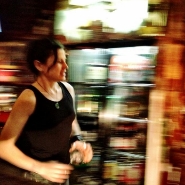 Eva sells beer on land, cooks fritters at sea, and is currently translating a book of Christos Ziatas' poetry into English. Her first poetry collection, Rotten Perfect Mouth, is out this spring from Mansfield Press.

MUSCIANS

RON DAVIS · PIANIST · COMPOSER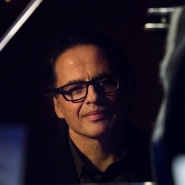 Pianist, composer, recording artist, arranger and teacher, Ron Davis (
www.rondavismusic.com
) has achieved international acclaim as a virtuoso of wide ranging talent. His music is rooted in the great jazz traditions, influenced by Art Tatum and Oscar Peterson. Ron has released nine full-length recordings to unanimous international critical praise, the two most recent being
Blue Modules
, a new music project exploring post-modern jazz, and
Symphronica
, a jazz-symphony fusion recording with the Windsor Symphony Orchestra. 2013 saw the beginning of Ron's innovative Pocket Symphronica series at Toronto's fabled Lula Lounge. Pocket Symphronica combines Ron's electric-acoustic jazz quartet with string quartet, along with unique guests from a Japanese drumming ensemble to a DJ.
JASON NETT · GUITARIST · COMPOSER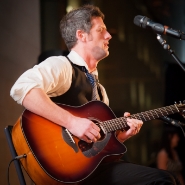 Jason Nett is a composer, producer, conductor, and guitarist, and has toured around the world wowing audiences with his music. Jason fuses the classical styles of composers such as Bach and Beethoven with influences from rock and jazz. Mr. Nett has performed, produced, and created works ranging from classical, symphonic, and choral works to jazz, pop, and rock tunes for major orchestras and ensembles across North America and Europe. Jason is Night Shift's guitarist, composer, and Artistic Director.

CHRIS O'NEIL · DRUMMER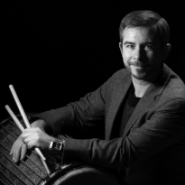 Chris O'Neil is the managing partner of Drum Cafe Toronto. Over the past ten years, Chris has facilitated interactive team building events for hundreds of companies across Canada and the US. His passion for West African drumming was born while completing his bachelor of music in performance percussion at the University of British Columbia. Chris stays connected to this very strong musical tradition in his studies with master drummer, Amara Kante, from Ivory Coast. As a facilitator, teacher and performer, Chris continues to search out new and innovative collaborations with other artists to connect, share and inspire others.

ROSS MACINTYRE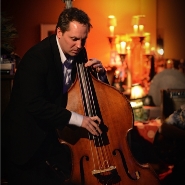 Toronto based acoustic and electric bassist Ross MacIntyre has been a professional musician for over 20 years. Ross graduated from the University of Toronto's esteemed jazz program, and has since performed with elite musicians from around the world. He has toured all over Europe, North America, Australia, and Asia with Universal recording artist Matt Dusk, JUNO award winners Emilie-Claire Barlow, Jesse Cook, Elizabeth Shepherd, Kellylee Evans, the Shuffle Demons, and Michael Kaeshammer.  Ross has released a duet album with pianist Mark Kieswetter and of it The Whole Note Magazine writes: "Kieswetter and MacIntyre have captured the true essence of what the best piano/bass duos are all about: …that magical, intangible chemistry – the simpatico."

BROWNMAN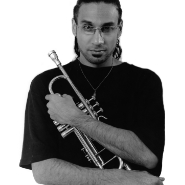 Heralded as "Canada's preeminent Jazz trumpeter" by NYC's Village Voice, Brownman – born on the small Caribbean island of Trinidad, & schooled in NYC –  he tirelessly leads 7 unique ensembles of his own including the internationally acclaimed Miles Davis influenced 
BROWNMAN ELECTRYC TRIO
, and the award-winning
 CRUZAO
 latin-jazz quintet.  With over 300 CD appearances to date, Brownman delivers stylistically authentic horn playing over a wide range of styles from bebop to hiphop having worked with the likes of Guru's Jazzmatazz , Jay-z, Mos Def, KRS-1, Quincy Jones, Paul Simon, Mingus Dynasty Big Band, Gary Bartz, Chucho Valdes & far too many more to name here.  He is widely regarded as a vanguard for the evolution of Jazz in Canada.
HONEY NOVICK · SINGER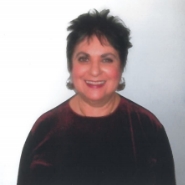 honey novick singer poet voice teacher
has sung at the carnegie recital hall and
many places internationally nationally
and locally – teaches at sheena's place  – a new cd is in the works – honey novick works with the award winning friendly spike band as well as sings the words of george elliott clarke and bill bissett

VISUAL ARTISTS

FIYA BRUXA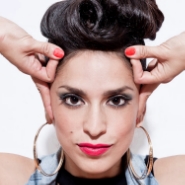 Gilda Monreal, also known as "Fiya Bruxa", is an international award winning visual artist, actress, filmmaker, and writer. She is Co-Director of the Essencia Arts Collective, who believes that art can be a tool for social change and community empowerment. Her artistic vision is a social one that questions and celebrates the beauty, dignity and perseverance of those who have, or continue to, overcome adversity and oppression- whether human, animal or nature. Her work has been produced in Canada, USA, Chile, Argentina, Brazil, Colombia, Venezuela, Dominican Republic, France, Sweden and Senegal.

SCOTTIE ANDERSON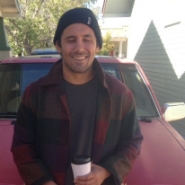 Scott Anderson is an L.A.-based visual artist from Louisville, Kentucky whose work wrestles with a sort of pre-emptive pop culture nostalgia in an age of image hyper-saturation. He works with any and all materials, excepting precious metals, diamonds, and ostrich eggs – but only cuz they cost too much. Text, often in the form of ad-style catchphrases or google-brief micropoems plays a key role, as do mixtapes, skateboards, and the imagery of '80s coming of age, to examine everything from the veneration of the boombox to the moralizing of the sitcom. Anderson's work has been shown in Los Angeles, San Francisco and Toronto.

DANIEL RIITANO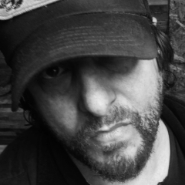 Born and bred in Toronto, Daniel navigates the stormy seas by remaining as creative as possible. He is primarily a painter and designer and his client list could easily read as a Toronto's 'who's who'. His decorative painting and murals adorn some of Toronto's finest homes, as well as homes in West Palm Beach and Panama City. His work has been featured in Canadian House and Home and HGTV's Garden Architecture. Projects such as the Gaslight Bar and room 418 at the Gladstone Hotel, Toronto, a project where he and dear friend Lolli Ursomarzo designed, painted and built, are some of his proudest work to date.

NORMA JACKSON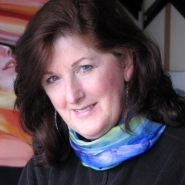 Norma Jackson is an award winning West Coast artist. Jackson's diverse portfolio has garnered international acclaim and has appeared in exhibits in Canada and the US. Cross medium exploration has become the voice through which Norma Speaks. From professional marionette theatre direction, therapeutic arts, and hospice work to fine arts, Jackson strives to combine them all in a creative expression that moves the viewer.  As a regularly commissioned artist, Jackson produces a wide range of images from portraits to modern abstract utilizing water, acrylic and mixed media.  Norma is also a Native American Flute Player due to her life-long love of music. This evening's display is Norma's showcase of her own personal revolution and journey through art.  
www.normajacksonartist.com
BRITTNEY KIRBY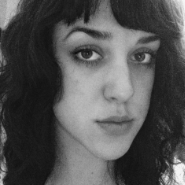 Brittney Kirby was born in Toronto in 1987 but was raised in Paris, Ontario on a small farm. When returning to Toronto at 17 years old with plans to attend The Ontario College of Art and Design, she decided to take a hiatus from school. Two years ago she discovered spray paint and the raw, unrefined and expressive affects it produced when combined with Indian ink, applied with pen nib. She has completed three commissions in the last year, one being an album cover for a Toronto singer-songwriter, Dee Bronte. She is currently planning a show in the fall at the Rectory Art gallery on Toronto Island and next year at the Ward Center for Contemporary Art in Petersburg, Virginia. Brittney is self taught.

CONTRIBUTORS

ELIZABETH ANACLETO · BOUFFON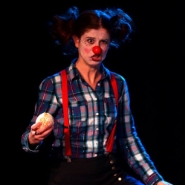 Elizabeth Anacleto is sometimes funny… and sometimes not, but she does try, oh how she tries! She has studied clown, bouffon, and improv. Basically, her desire is not be boxed in by any of these genres, but instead strives to be a comedic general contractor, an engineer if you will. The different forms of performance she has explored are just different routes or devices into that primal place that she hopes will trigger a giggle, or guffaw in your solar plexus. She is a recipient of the Mark Purvis Award at the Toronto Festival of Clowns. She has studied clown with Helen Donnelly, Jan Henderson, Dave McKay and Jeff Krahn; bouffon with Adam Lazarus and Nathaniel Justiniano; and Improv with Bruce Hunter, Allan Turner and Second City.  She can be found performing at various seedy cabarets around town. Catch her if you can… or if you dare… bwahahaha!

DAN BROWNE · EVENT PHOTOGRAPHER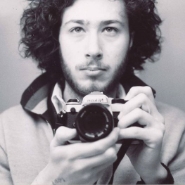 Dan Browne is a filmmaker, photographer and multimedia artist based in Toronto, Canada. His films and videos have been presented at over fifty festivals and venues worldwide and received numerous awards. He has also collaborated on projects with many other Canadian filmmakers, including Peter Mettler, Carl Brown, Michael Snow, and members of the Loop Collective. Dan is currently a PhD candidate in the York/Ryerson Joint Graduate Program in Communication and Culture.

ANDREW SCHAEFER · EVENT PHOTOGRAPHER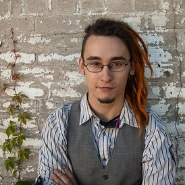 Andrew Schaefer is a young photographer and artist in Toronto. Despite being fairly new to the city, he has had some success already with portraiture and event photography. Though his focus is shifting to more abstract photo-manipulation, he still enjoys using his talent to capture and share great memories